Welcome to YAAC - "Yet Another APRS Client"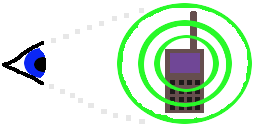 YAAC is a (mostly) platform-independent Java application written by Andrew Pavlin, KA2DDO, for monitoring and contributing to the Automatic Packet Reporting System (APRS) network (invented and trademarked by Bob Bruninga, WB4APR).
YAAC is Free Software; it is an Open-Source program, licensed under the GNU Lesser General Public License, and complete source code is provided. Feel free to create improvements and extensions to YAAC.
YAAC can be used as a stand-alone APRS client, an APRS RF-Internet gateway (I-Gate), or as a AX.25 router. It supports 11 different data reporting views as delivered, and can be extended with user-written "plugins" to add more functionality. YAAC's map rendering does not depend on Internet connectivity, so it can be used wherever a portable computer and radio/TNC can be located.
Here is where the beta release of YAAC can be downloaded. If you plan on joining the beta-test effort, please join our mailing list first. Existing list members can post to the list by e-mailing to yaac-alpha-testers@yahoogroups.com
For more information about YAAC, you can read the author's presentation at the 2012 ARRL/TAPR Digital Communication Conference, or watch it on HamRadioNow.
Installing YAAC
A zip file contains the current binary distribution; unzip this file in a directory on your system, maintaining the internal subdirectory structure of the zip file. This is all that is needed to install the executable distribution. The file YAAC.jar in the directory is the main program; the lib subdirectory contains libraries (both Java and native code) needed to support YAAC. The change notes for the current binary are available here. Those interested in tinkering with the source code under the Open Source GNU Lesser General Public License can download it here or from the SourceForge project page.
The current operating systems supported by YAAC are:
Microsoft Windows, from Windows XP onwards. (self-unpacking archive for Windows)
Linux; the distribution has been tested on Fedora Core 13 and 15, and Ubuntu, and should work on any other Linux distro based on the 2.6 kernel on x86 hardware (32-bit and 64-bit versions). (self-unpacking archive for x86 Linux)
Mac OS X (x86 versions only)
FreeBSD (tested on 9.0)
YAAC may also theoretically work on Solaris with SPARC processors, but has not been tested on that Sun platform. YAAC will not work on embedded systems using a headless (non-GUI-support) version of the Java runtime; YAAC requires the Java Abstract Widget Toolkit and Swing graphics support to operate.
YAAC has been tested with the following hardware, but will work with other compatible hardware:
standard PC hardware (desktop and laptop), with USB-to-RS232C serial converters.
standard iMac hardware
TNC's:

MFJ-1278 (TNC2-compatible)
Kenwood TM-D710 and TH-D72A (in both APRS and PACKET modes)
Argent Data Systems' OpenTracker USB
Byonics TinyTrak 4
AGW Packet Engine
ldsped

GPS receivers:

GPS receiver built into the Kenwood TH-D72A
DeLorme TripMate
Byonics GPS2 (SiRF-III chipset)
Garmin GPS II Plus

Weather stations:

Peet Bros. Ultimeter 500 and 2000
Equivalent hardware should also work. If you are testing YAAC on a different platform, please let us know what it is.
Because YAAC is written in the Java language, you will need to have a suitable version (at least Java 6) of the Java Runtime Environment installed on your system (either just the JRE or the full Java Development Kit which includes a copy of the JRE). Either the standard Sun/Oracle distribution, OpenJDK, or a vendor-specific distribution for your platform should work, as long as it is up to the appropriate release of the Java standards. You can test this by getting a command shell on your system and issuing the command
java -version
Note that Fedora Core 15 (and possibly some other distros of Linux) has moved the device locking directory to a non-standard location, so the device file locking code in the RXTX library (used by YAAC) becomes confused and is unable to open serial port device files. The current work-around is to change the file permissions and ownership on the /var/lock directory so device lock files can be placed here by YAAC. The YAAC author plans to submit suitable changes to the RXTX project to overcome this limitation, but is presently using the standard 2.2pre2 binary release (bundled in the YAAC.zip file), except for Linux distros; these are using a custom rebuild of the latest 2.2 code. The set of library variants provided in the RXTX binary distribution is the major limiting factor regarding platforms upon which YAAC will run.
Running YAAC
Starting YAAC is easy. All you should have to do is double-click on the YAAC.jar file (for environments where the Java Runtime is integrated into the file manager). If this does not work in your environment, obtain a command shell on your system, cd to the directory where you unpacked the YAAC.zip file's contents, and issue the command
java -jar YAAC.jar
Either way, this should bring up the YAAC user interface screen.
If it doesn't, please let us know, reporting any error messages displayed when you attempted to start it.
Configuring YAAC
YAAC doesn't do much without a connection to some source of APRS data. The details are in YAAC's built-in online help, but basically you need to open the File->Configure dialog (we recommend using the configuration wizard for a new installation or if you are new to YAAC), and update the appropriate options to use your callsign and appropriate interfacing equipment to the APRS network (either over the Internet through the Tier 2 APRS-IS servers, or through actual radio equipment via a TNC). Hardware TNCs (whether separate boxes or built-in to modern radio transceivers like the Kenwood TM-D710) will always be connected through a serial port, so your computer will need one for each TNC (RS232 or USB, as appropriate for your TNC hardware). The same applies for GPS receivers.
If you want to use YAAC as an I-Gate (APRS Internet gateway) or otherwise as a transmitter to the APRS-IS backbone on the Internet, e-mail YAAC's author to get an APRS-IS passcode, telling us your amateur radio callsign; without using a valid passcode for your callsign, you will not be able to send any messages to APRS-IS.
Displaying Maps in YAAC
YAAC supports map data produced by the OpenStreetMap project, and has an efficient downloader built into YAAC for pre-processed map data served by the YAAC author. If you would rather do it yourself, you can download a bzipped OSM file for your geographical area from planet.openstreetmap.org or a suitable mirror site (you can download the entire planet file if you like, but it will take a long time). Then follow the directions in YAAC's online help to import the OpenStreetMap data into YAAC's internal map data format.
YAAC also supports world-wide terrain (elevation) data made available to the public domain by the U.S. Geological Survey, through an automatic downloader built into YAAC.