View GPS Status
YAAC allows you to monitor the current status of your GPS receiver. Select the menu item View -> Show GPS Status. It will display a popup window like this, reporting the current status of your received data. If the GPS receiver is not working, all of the fields will be blank.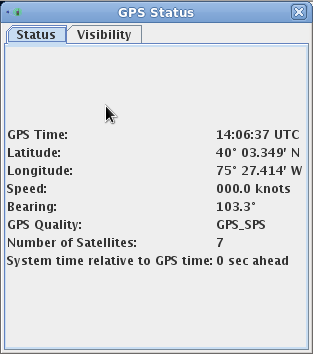 If your GPS receiver also provides $GPGSA and/or $GPGSV records, you can also look at a current sky view of the visible satellite constellation by selecting the Visibility tab of the popup window.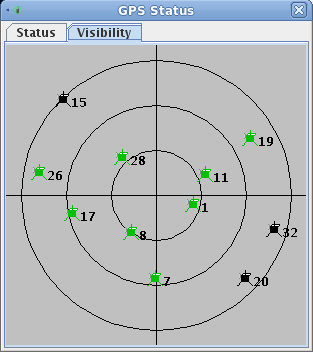 If the $GPGSA record is provided by your GPS receiver, YAAC will indicate the satellites are reported as currently being used by the GPS receiver for location processing by highlighting them in green.
Close the window with the normal title bar controls to get rid of it.